Announcements
Democratizing Financial Services
---
Introducing Developer First, Instant Card Issuance from Apto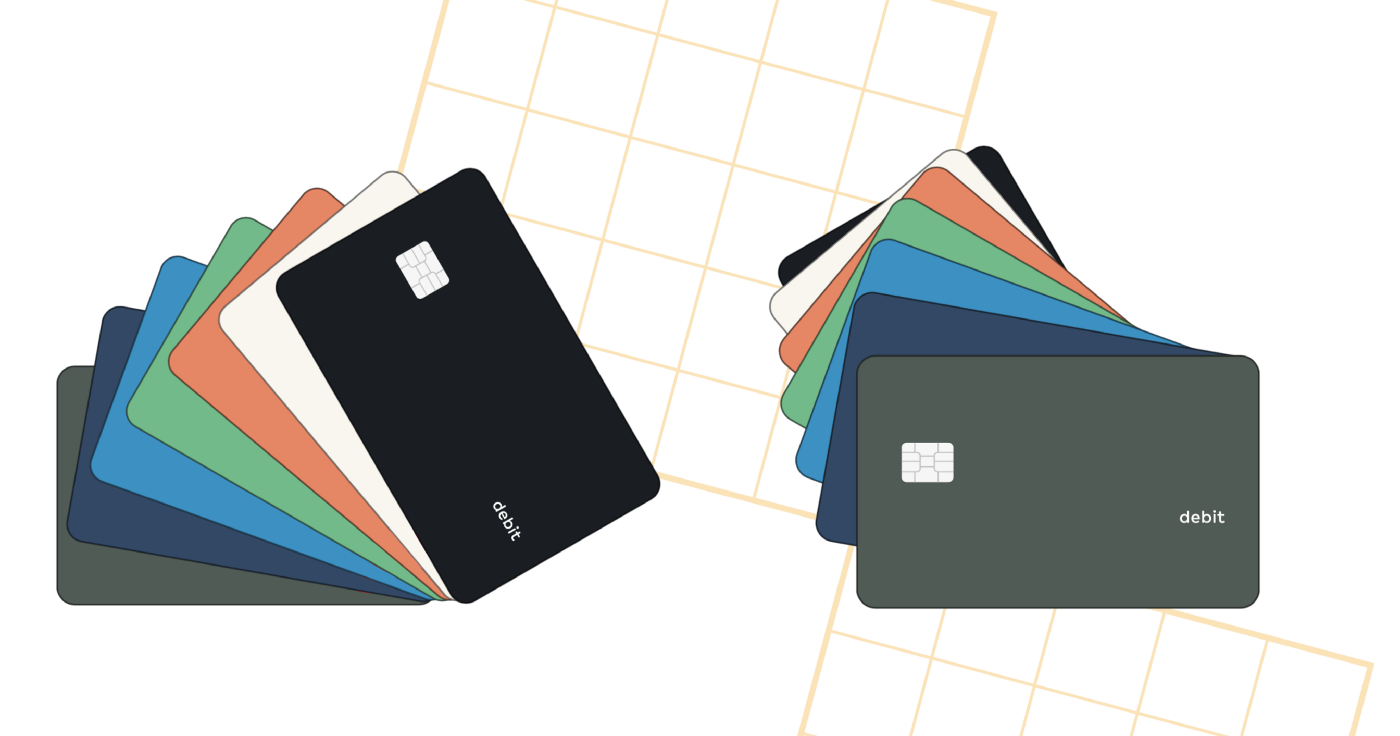 In 2014, after several years working for a regulatory and compliance advisory company, I co-founded Apto with my colleague and friend Meg Nakamura. It became apparent from my experience that the financial services landscape was in need of a significant upgrade — the industry was dependent on outdated, legacy infrastructure and entangled in a web of opaque regulatory requirements, making it difficult to build and launch innovative and bespoke card programs specifically designed for their users.
The system was set up to serve only the most highly-resourced, established players in the market.
Since those foundational experiences in finance, we've been passionate about creating a payments ecosystem that is more fair and equitable, allowing the most aspirational companies to enter the market quickly and responsibly. To this end, we've prioritized working with those who are equally as enthusiastic about creating user-first experiences in the financial services sector as we built Apto. Since its Y-Combinator days, when Apto was known as Shift Payments, we now support several of the fastest growing fintech companies in the U.S. and expanded our business to Europe as of 2019. After building cutting-edge card programs for fintech innovators like Venmo and Coinbase, we're expanding our purview to make card programs truly accessible for all.
I'm thrilled to announce that in the coming weeks, Apto will be taking an exciting and important step forward in democratizing fintech by launching an instant card issuance portal for developers at companies of any size.
Launching a card program is historically a long, painful process. Our goal in designing this program is to remove barriers to entry and shield you from the technical complexities to make it fast and easy to design and launch card programs in minutes. In the initial stages of this program, we put forth the first phase of our developer-first experience, enabling self-service access to our sandbox and developer tools. Having tested this out with a select group of developers, with our upcoming launch, we will provide a straightforward, seamless path for taking what you build in sandbox and moving it to production so you can launch your program in as little as a few hours.
Despite the traction of developer-first services like Stripe and Braintree for taking payments, there is no developer-first card issuing platform. Until Stripe and Braintree came along, the default business strategy for payments companies was to build out a sales team to go out and win deals. Even though Stripe and Braintree disrupted this resource intensive model for companies taking payments, no company has been able to achieve the same in card issuance.
Card issuance has been an historically difficult area to disrupt due to legacy industry models and complex regulatory hurdles.
Reasons include reluctance and perhaps inability to uproot traditional business models as well as issuing banks' risk tolerances. Understandably, the regulatory and compliance risks of automating card issuance are different from automating taking payments. However, threading the needle and finding ways to overcome these challenges are exactly what motivate our team at Apto.
As a lean team, we can avoid falling into standard traps and following legacy business practices. We are starting with consumer debit card programs, and we will continue to expand the platform to support additional program types. Given our team's collective experience, we're confident in our ability to design, build, and support a self-service Apto platform that empowers developers to launch card programs without any human intervention.
Drawing on our team's experience in compliance and regulation and relationships with partners we've made in banking and card networks, we've put in the technical work to create the infrastructure for this program, so you don't have to.
To deliver on this developer-first promise, we standardized the go-to-market process to ensure the utmost compliance and information security. Rather than simply open up access to our API, we went a step further in providing SDKs. Building a card program off an API is great for some companies. But, if you are not PCI certified, SOC2 compliant, or experienced in running compliance programs, issuing banks and card networks are legitimately unwilling to be in the line of fire if/when something bad happens. Our developer-first platform takes all of this under consideration so you can launch a card program quickly while we make sure our issuing bank and card network partners remain excited (and comfortable with) this new paradigm.
Traditionally, launching a card program takes months, or even years. This is because it requires establishing many relationships, completing technical integrations, and obtaining many approvals. At a high level, to launch a card program in-house, you would need:
Issuing bank:
The sponsor for the card program.
The process includes strict due diligence, including reviewing and approving your company's policies and procedures.
Requires upfront fees and monthly minimums, as well as multi-year commitments.
Issuer processor:
The backend connectivity to the card networks (e.g., Mastercard, Visa, Star, etc).
The integration process is difficult to scope as it is not well-documented, and it is cumbersome and time consuming.
Requires upfront fees and monthly minimums, as well as multi-year commitments.
Networks:
The Merchant Accepting Networks for the card program. For debit cards, two networks are required (e.g., Mastercard or Visa, and a secondary ATM network).
Establishing a brand deal with Mastercard or Visa is difficult without a track record or hard evidence supporting immediate growth.
Card fulfillment:
The physical card production and fulfillment partner for the card program.
The process requires coordination with the issuer processor to ensure sensitive card data is handled safely and securely.
Requires upfront fees and monthly minimums, as well as multi-year commitments.
The good news is that Instant Issuance takes care of all of these hurdles. You do not have to reinvent the wheel. Instead, let us work with our partners behind the scenes so you can focus on designing and building your customer experience and product using our developer tools.
The Instant Issuance program is a consumer debit card program that supports a variety of use cases, including neo-banks, payroll programs, payout or disbursement products, gift cards, and many more — we don't want to limit your imagination. With the Instant Issuance program, you will be able to customize card designs, onboard cardholders, and issue cards immediately.
We are passionate about living in a world with better, more accessible financial services. We view this developer-first Platform as our best opportunity to help foster your creativity and innovations. We can't wait to see what you build!
In the coming weeks, we'll be sharing more about this new platform. In the meantime, if you're interested in trying it out and joining the waitlist, get in touch with us here.
---