Build the perfect card program in minutes
As easy as picking your favorite color.
Platform
Imagination + innovation
At Apto, we imagined a world in which any founder with a great idea could launch a card product in minutes. Our developer-friendly card issuing platform powers physical debit cards, virtual cards, corporate cards and crypto cards for some of the most innovative fintech companies in the world. We handle every detail from KYC and risk management to custom card design so that you can focus on user growth instead of launch.
Simplify complexity
Pull real-time transaction reports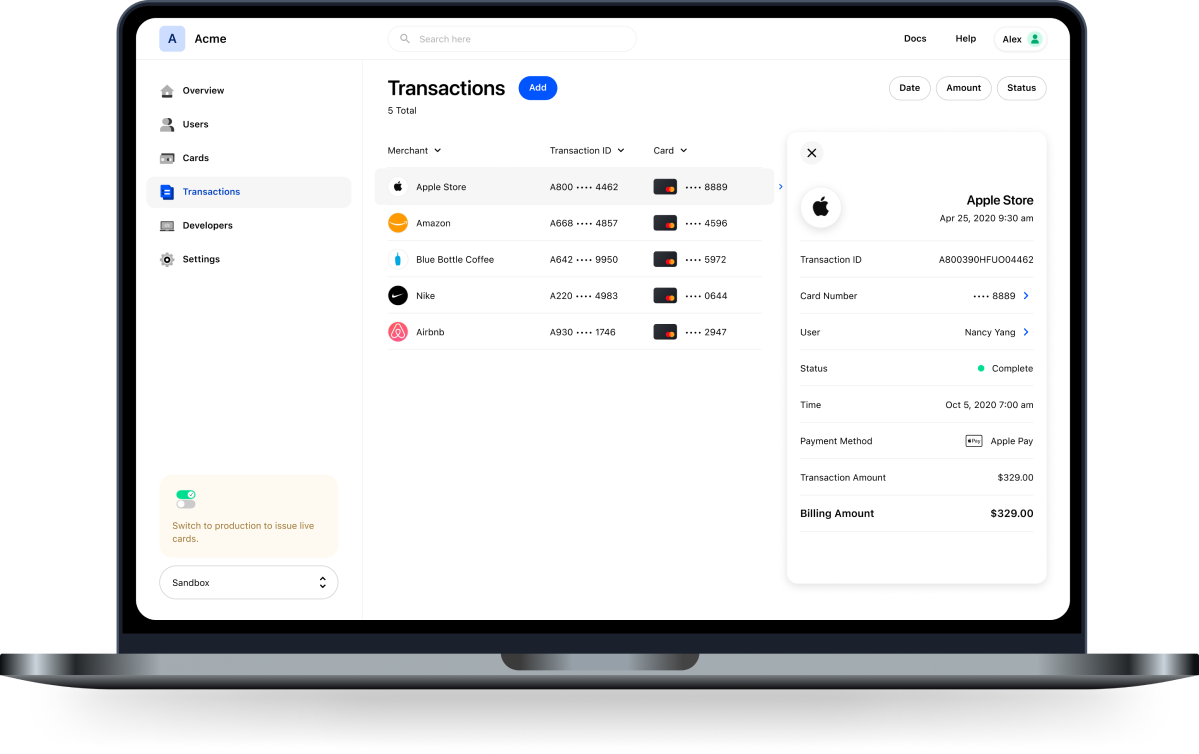 Simplify complexity
Make onboarding a breeze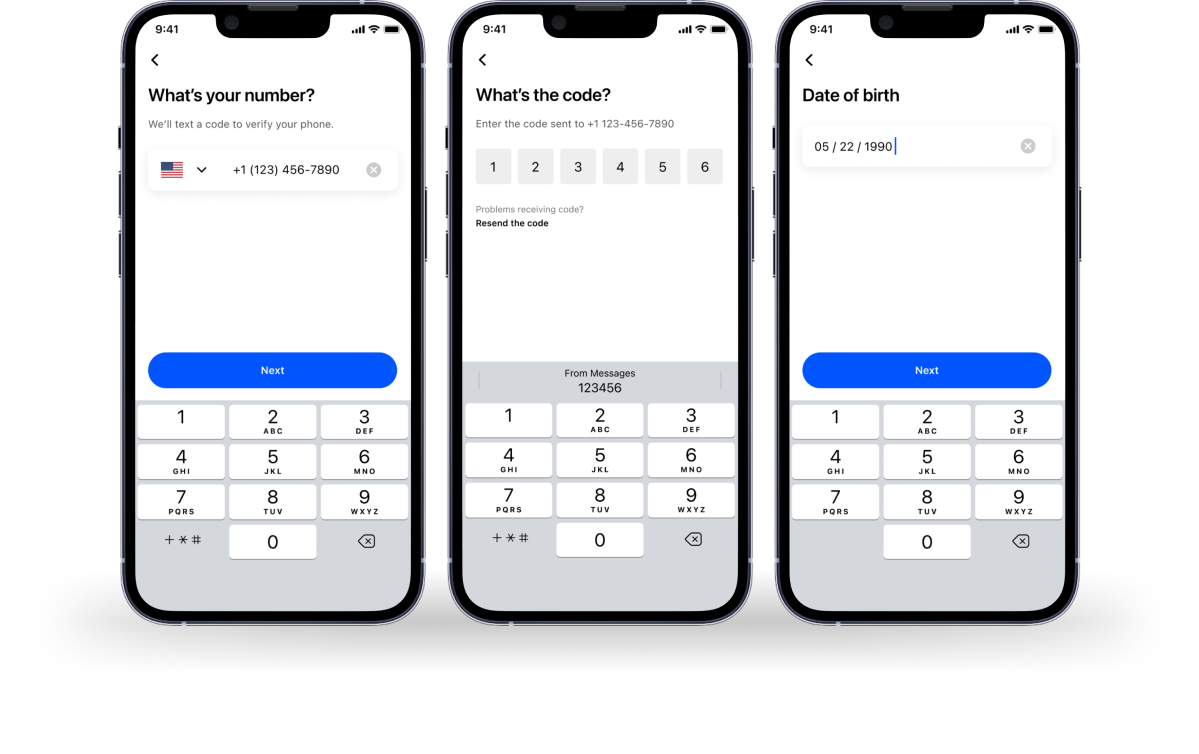 Simplify complexity
Manage cardholders in one place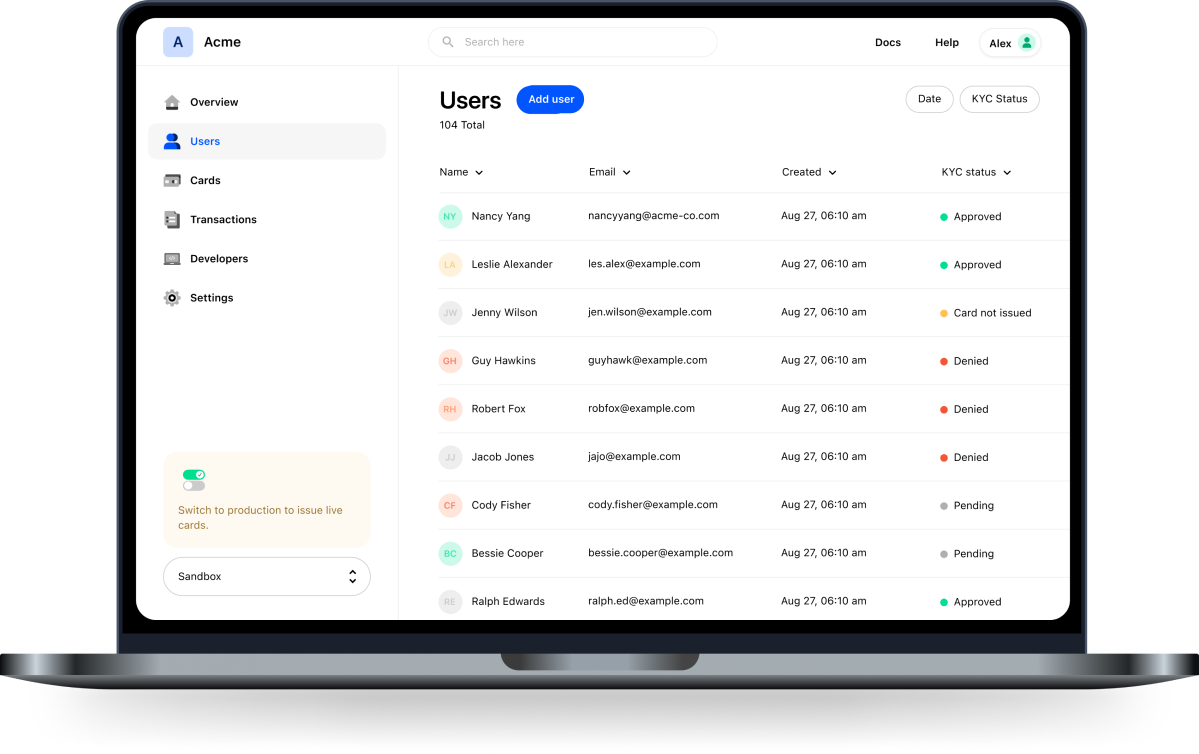 Use Cases
Imagine the possibilities
Start building
Instantly leverage our full suite of card issuance capabilities.