Start here, go anywhere
Issue cards, launch a cardholder app, and experience world-class customer support from a single platform.
Apto puts you in control. Design your dream card program and customize physical cards with your desired color and logo in minutes.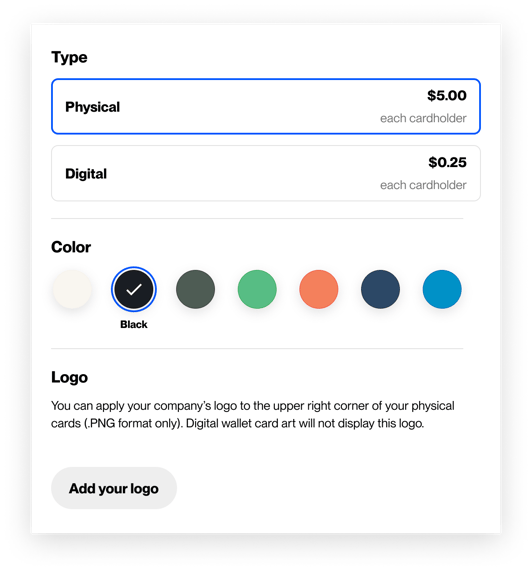 With your developer account, generate API keys, use our SDKs to launch your cardholder app, and test your integration with unlimited sample transactions.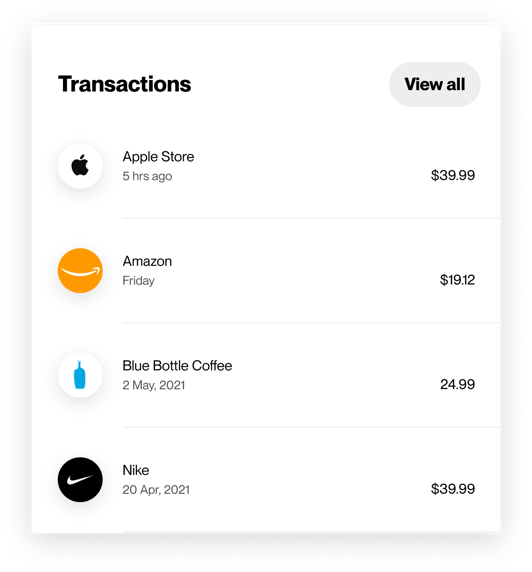 When you're ready, flip the switch to onboard users and activate real cards - physical or virtual. We can handle compliance and cardholder support so you can focus on growth.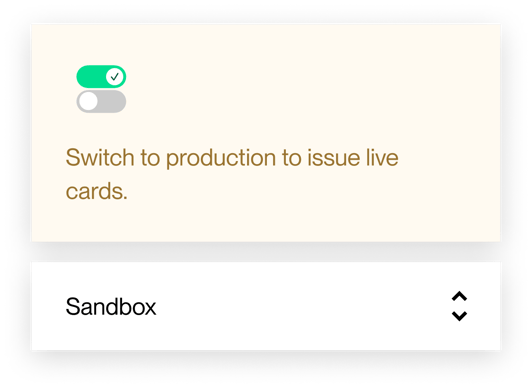 Building blocks for the perfect card program

APIs
We provide a robust set of APIs so you can manage users and transaction authorizations.
Create or delete users
Retrieve card balance information
Be part of the transaction authorization process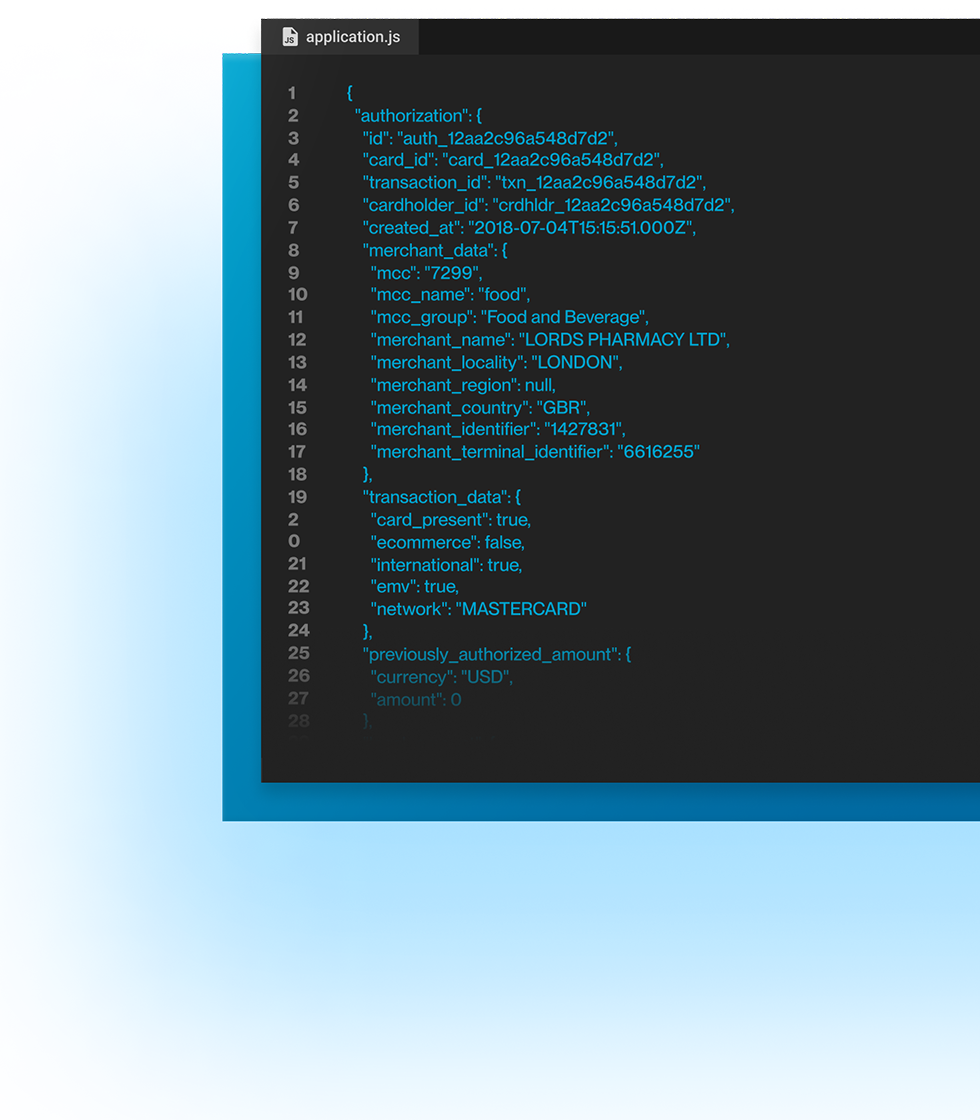 SDKs
We provide PCI SDKs, Mobile SDKs, and UI SDKs to make onboarding users a snap.
Securely obtain a card's PCI protected data within your app
Distribute a white label mobile app with your preferred UI
Allow your mobile application to easily communicate with the Apto Platform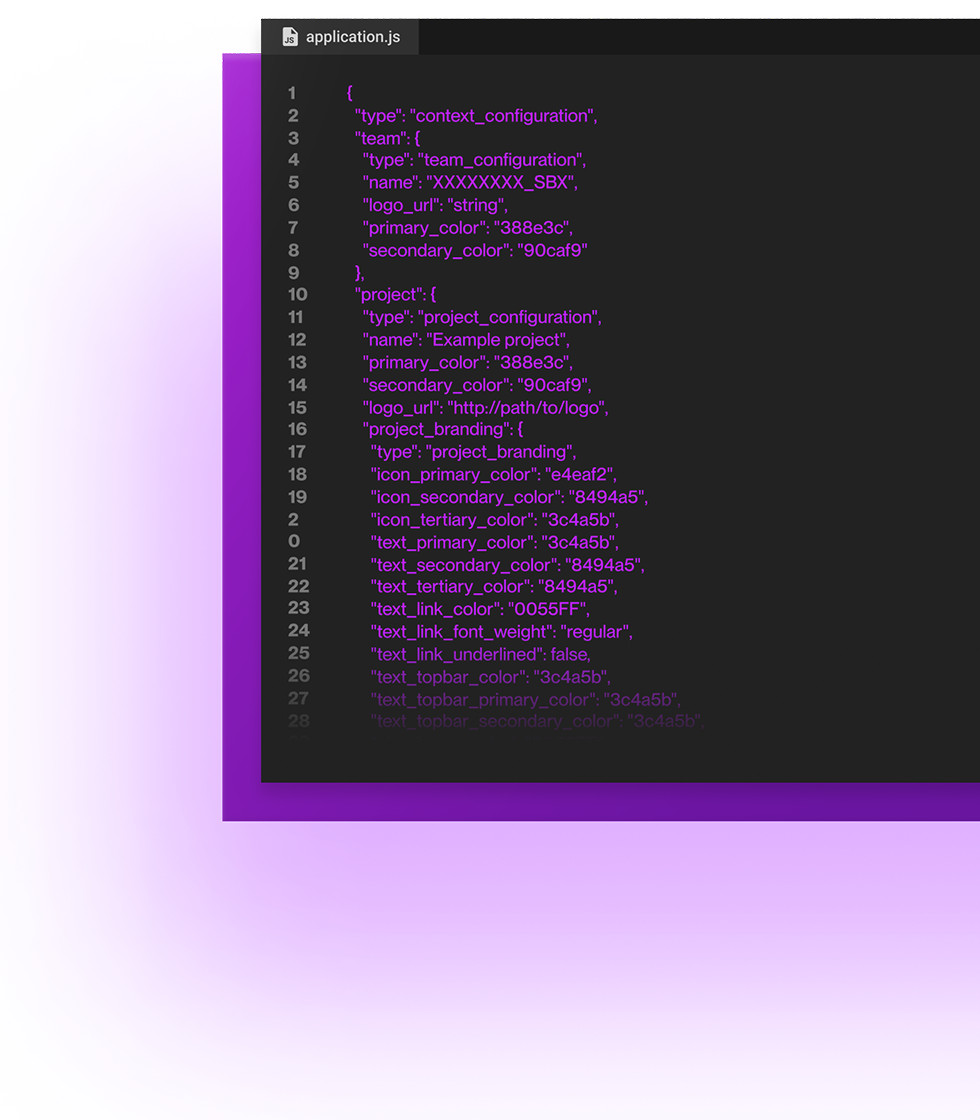 Webhooks
Our webhooks keep you up-to-date on cardholders' activities. Monitor and review:
Card PIN updates
Physical card shipping status
KYC updates
Transaction activity
USD to USDC
Apto allows you to connect physical or virtual debit cards to any currency, including crypto. Your cardholders can:
Spend crypto anywhere debit cards are accepted
Send funds from a source balance to a target balance
Secure & compliant
We hold ourselves and our customers to the highest security and compliance standards.
Origin verification to prevent malicious actors from creating unauthorized cardholders
Webhooks to monitor PIN changes or KYC updates
Components with built-in PCI compliance that allow you to deploy faster
World class support
We offer white label cardholder support so that your users remain happy.
Multiple communication methods
Apto manages the entire KYC (Know Your Customer) process, including secure collection and handling of PII (Personally Identifiable Information)
Mitigate risk with Apto's disputes and error resolution process
Start building
Instantly leverage our full suite of card issuance capabilities.